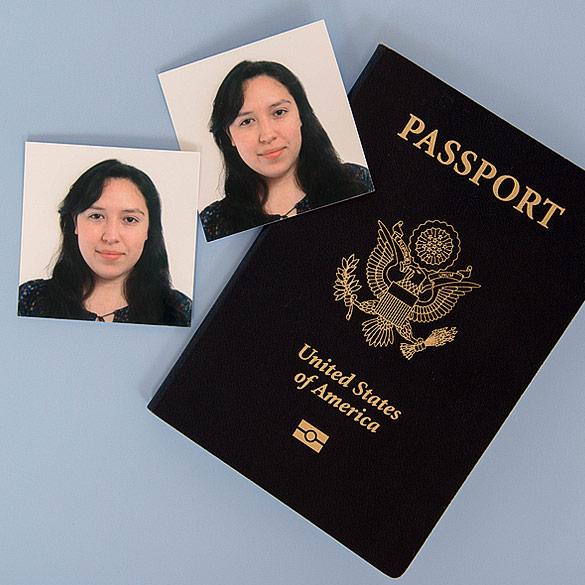 Passport and Immigration Photos can be photographed while you wait! At Digital Pro Lab, we have trained passport specialists who are familiar with a variety of different countries' passport requirements. All Passport and Immigration photos are shot on a white background and printed on glossy paper. The photos are printed and priced in sets of 2.
We have the ability to meet most custom and international passport photo requirements. If you are unsure about your international passport specifications, please contact your country's embassy or consulate for the latest photo requirements. It is always helpful if you have a copy of your country's detailed passport or immigration photo requirements.
We guarantee that our passport photos will be accepted by the passport agency or we will re-shoot them at no charge. Our studio lighting produces a very high-quality image.
PASSPORT PHOTO WALK-IN TIMES
For all U.S. passports, not including infant passports (ages 3 and under), no call-ahead is required and same-day service is guaranteed during the hours listed below:
Monday – Friday: 10:30am – 4:30pm  | Saturday: 10:30am – 3pm
PASSPORT PHOTO CALL-AHEAD
For all non-U.S. passports, infant passports (ages 3 and under) and for groups of 3 or more, Passport Photo Call-Ahead is required. Please contact us 2 hours prior to your arrival so we can ensure a passport specialist is ready and available to accommodate all requirements. Call (210) 377-3686 to make an appointment today.