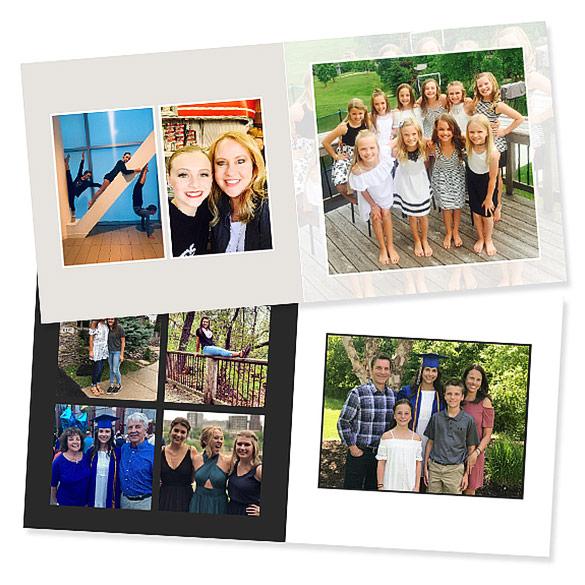 Are you looking to create a custom album for your wedding, portrait or vacation photos? We have a variety of free ready-made layouts available in assorted styles for you to choose from within any of our downloadable ordering systems. We also provide you with robust tools to help you create the perfect layout for every page of your album.
Don't want to waste time designing an album yourself? No problem, we have that covered as well. Working with our Graphic Designers, you can come up with an original layout that no one else will have! With your feedback in mind, our designers will produce an entire album design that will perfectly showcase your photos in the style of your choosing.
| Design Type | Per Print/Side Price |
| --- | --- |
| Ready-Made Album Design | $10.00 |
| Custom Album Design | $20.00 |
Orders received by 3:00 p.m. (CST) will be completed by 12:00 noon (CST), Monday thru Friday, within the listed number of processing days required. No order will exceed 5 days unless indicated, or you are specifically notified by the lab. An email notification will be sent once the order has been completed for your convenience. NOTE: Shipping Time not included in Turnaround Time.
---